Boomers increasingly want smaller but more upscale designs when looking for new homes. So far, Richmond's supply hasn't kept pace.
---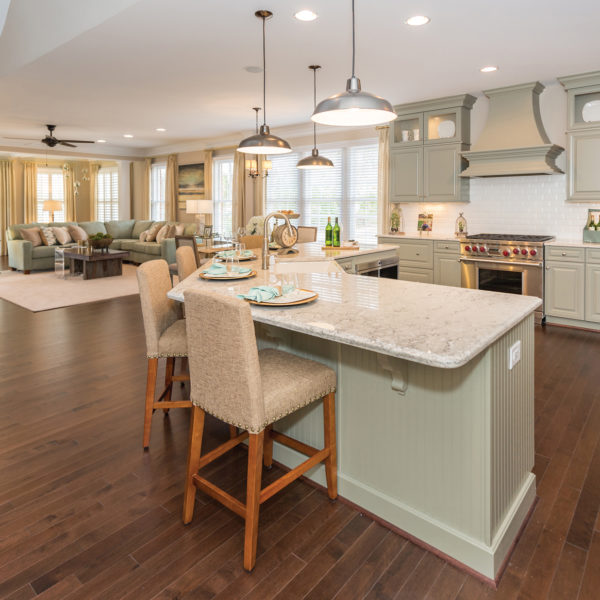 Area boomers looking for new homes may not say they want a "jewel-box" house, per se, yet these maintenance-free homes – small in size but big on style – top their must-have list nonetheless.
Retirees and empty nesters downsizing from larger homes are increasingly deciding to build "Jewel-Box" homes – smaller, sophisticated homes that feature exquisite detailing, custom built-ins and top-quality materials often found in larger homes.
SINGLE-FLOOR LIVING WITH OPEN SPACES
"Typically this age group has more disposable income, so down-sizing means living closer to grandkids and family, entertainment and other conveniences. But they still want the top amenities and the luxurious finishes in their home … they are not downsizing in that way," says Kristen Heckman, marketing manager for Eagle Construction of Virginia.
Some boomers are moving away from the "McMansion" trend, as it no longer supports their less-is-more lifestyle, real estate experts say. Single-floor living with open floor design and outdoor entertaining spaces are in. Having formal rooms and tons of space is out.
"I think the ability to live on one floor is important, even if they have additional space upstairs," says Laura Lafayette, CEO of the Richmond Association of Realtors. Boomers want upstairs bedrooms to accommodate their grandchildren and children when they visit.
An open floor plan is another key.