Whether you're moving into a smaller space, moving in with a significant other, or simply want to pare down as you look for a new place, downsizing your home is not always an easy proposition. Rather than tackling the task blindly, it's important to make a plan and execute it with intention. Use the following expert tips to learn how to downsize your belongings and declutter your home this summer.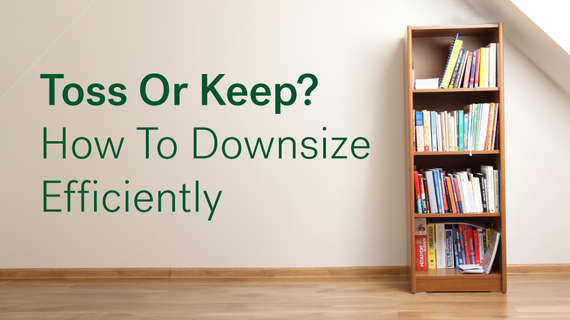 Start early
Downsizing is not an overnight event. Getting rid of "stuff" is often an emotionally charged process and, if rushed, stress levels can rise like the mercury in July. Instead of trying to attack all your clutter in one weekend, plan your stuff-shedding process over the course of a few weeks. Tackle big projects room by room. As you get closer to your moving date, treat yourself to a tasty dinner out or listen to an entertaining podcast while you're decluttering to keep up momentum. Factor in time to list and sell items of value that need a new home. But remember: Moving unwanted items to your new home is a no-no. Even if those items were expensive to acquire, holding on to them will cost you more in the long run.
Organize the chaos
It can be easy to drift from room to room aimlessly working on an area and flitting to the next when you hit a stumbling block. Should I keep these cake pans? I don't bake, but they were Grandma's. I'll work on the hall closet instead.