Becoming home free is a lot like mature people starting a new marriage. It boils down to what we do with your junk and my THINGS. The minute we decided to disengage ourselves from most of our house and possessions so we could spend our retirement traveling internationally, the grinding elimination process began, and we were faced with deciding whose possessions were worthy of how much space!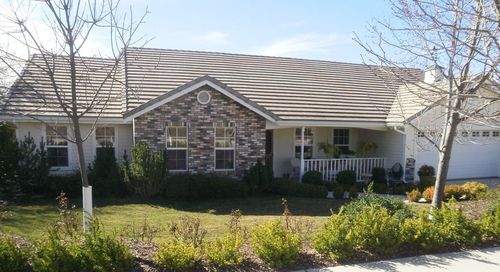 A House to Sell and Empty
Before listing the house we needed to remove unnecessary items so the buyers could imagine their own treasures in place. Our daughters scooped up most of the sterling silver serving pieces I'd been dragging around since the '60s, plus my mother's gorgeous antique serving pieces and Havilland china, part of her gracious living heritage from her background of faded southern aristocracy.
My husband, Tim, lovingly wrapped his grandmother's collection of curious salt and pepper shakers and shipped them away to another daughter. Packing and sending his vast collection of music CDs to the same lucky offspring made his lower lip quiver.
We worked quickly, listed the house and sold it in a day! It was shocking and terrifying. We weren't emotionally prepared for such a breathtaking quick start toward our new life. Since we had thought it would take months to sell and prepare for our escape into the world, the sorting and planning process became immediate and intense.
Children spoke up for most of the large pieces and antiques, the buyer's inspector bought my lovely old dressers and the realtor scooped up the big leather sectional. The dining room furniture went the way of Craigslist, and we were feeling cocky about the whole thing. If it all went so well, we couldn't possibly be making a mistake leaving our home and family to live temporarily, a few months at a time in Paris, Marrakech, Ireland, France, Portugal, Italy and beyond, could we? Certainly not, we reassured each other.
Even with the furniture out of the way, we were still left with 10,000 other decisions. Clothes, for instance. What do you do with a mid-calf, honey-colored, bias-cut suede skirt that weighs 30 pounds? How about Tim's elegant cashmere overcoat — perfect for a living in Manhattan for an exciting year long ago but useless in Ishmir? The clothes-sorting job dragged on for weeks and the fellows at the local charity whose truck was always in the corner of the supermarket parking lot knew us by name before we left town.
Read more of Tim & Lynne's story of living without a home base & traveling the world!